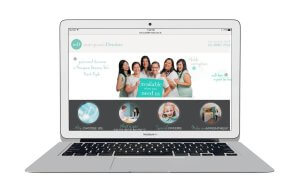 Having a dental website design that works to your advantage is critical in this day and age. Your website is the centre of your marketing hub and should be used as a key component to both your external and internal marketing.
But don't take my word for it; just ask yourself and the people in your practice. In the last few years, when have you been told about a new product or service and not gone to look at their website? Think about how you reacted if the website wasn't easy to navigate, and didn't quickly and clearly articulate what was on offer.
Most dentists don't know how to promote their website, and many dental websites are poorly designed and executed. Your dental practice website needs to educate, promote offers, and improve the image of the practice
So often, we speak to practices that have spent or are spending a huge amount of time, money, and effort marketing and promoting their services. They may be spending money on a huge Google Adwords campaign, trying out radio advertising, and investing in a multitude of prints ads. They come to us trying to work out why all of this time and money they are spending is not converting into enquiries and ultimately into bookings.
The problems with your dental website design
When we start looking into these problems, we discover the issue is that their website just isn't up to scratch. However you are marketing your practice, a large percentage of people will view your website in order to find out more about you. If they like what they see, they will ultimately contact you and bring you new business.
But what if your dental website design isn't up to scratch? What if it doesn't live up to their expectations? What if they can't easily navigate around your website? All the time, money, and effort that you have just spent marketing could potentially be wasted.
In short, a good dental website design builds credibility. A less-than-professional website is almost worse than nothing.
Find out about our dental website design services
Need help with your dental website design?
A well designed and effective dental website design is the key to successful marketing. At 'My Dental Marketing' understand the very specific online marketing needs of the dental community. Contact us to find out more about our dental website services and how we can help you and your practice.