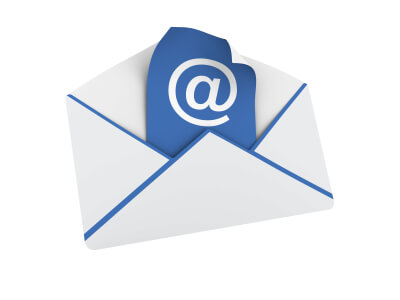 Today's marketing relies heavily on the internet to promote visibility and build relationships. The old days of phone book ads, mailers and purchased lists, while not entirely gone, just don't bring results. People are online. They are on their laptops and smartphones. They are on social media.
When it comes to your dental practice, adopting inbound dental marketing strategies like blogging and social media are important. But one of the best assets your practice has is your email list. Dental marketing email campaigns are a valuable tool that can help you bring in new business, and turn first time patients into lifetime patients.
Why Is An Email List So Important for Dental Marketing?
A patient may find you through your blog or website, or connect with you on social media, but that is no guarantee that they will come back to your site, or see your posts. Connecting with them through email gives a reliable point of contact that keeps you in their mind. Capturing the emails of your site visitors, as well as walk-in patients should always be a priority.
Your email campaign, when done correctly is a way to stay connected with your patients. People do not think of the dentist on a regular basis. Sending out periodic emails that provide valuable information is a way to make sure that your patients don't forget about you and your services.
How Should I Run My Email Campaigns?
When a new patient comes in for a cleaning or a procedure, or a visitor comes to your site, a welcome message is a way to let them know you appreciate their business, and gives them more information about your staff and services. Many dental email campaigns consist of a series of emails sent to new patients offering them information on the latest procedures, dental hygiene and some perhaps an offer or a special for returning patients.
In addition to new patients, your email campaign should also cater to established patients. Monthly informative newsletters and checkup reminders are good ways to stay in touch with existing patients.
The benefits of email campaigns are clear. Staying in touch with patients via email enables you to build on your relationship, add value by providing information, and let them know when you have specials or events. A well-run email campaign can make the difference between a one-time visitor and a lifetime customer.
Contact us to find out more about our email marketing services